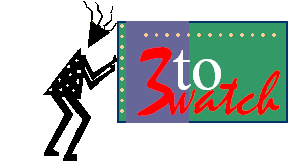 SPECIAL OFFER!
HOLIDAY GIFT CERTIFICATES ARE HERE!

What gift costs so little, is available all year long
and is quick, easy and secure to order online?

It's African-American Unschooling's online DVD rentals -- Your affordable, convenient and rewarding choice this holiday season!


Give a Gift Certificate!

Looking for the perfect present for friends and family? Give the gift of online DVD rentals from African-American Unschooling.

Giving the gift is as easy as 1-2-3!
1. Choose the membership plan you want to purchase.
2. Confirm your purchase and pay by credit card.
3. Simply print or email the gift certificate.

Monthly and Annual subscriptions are available today.
Prices start as low as $19.99.

New to our online DVD subscription service?
Rent unlimited DVDs for 30 days for FREE!

Select from the world's largest educational DVD library – we carry the titles used by top educators, and they are only available to the public through our Online DVD Rental Service. No matter what the child's grade level is, we have the right DVDs to further their education - social studies, history, math, science, literature and more from Cerebellum and other respected publishers.

African-American Unschooling has 40,000+ Family Friendly DVDs from G-rated and PG-rated new releases to Hollywood classics, including all of your favorite documentaries and television series

There are never any late fees, no due dates and no additional costs. Simply make your DVD rental selections on-line and in 2 to 4 days your rentals will arrive by 1st class mail. Keep the DVDs as long as you like. To return them, place the DVDs in the self-addressed, prepaid envelope and drop them in the mail.
African-American Unschooling pays for everything!




Look for the following titles in the African-American Unschooling DVD Library:

Trigonometry Module 4: Graphing Functions
The Standard Deviants get graphic. It's off to the world of x and y axes, origins and amplitude. Learn some helpful rules to make your trig gig much easier. The Standard Deviants even hook you up with some key trig formulas.

Multi-Cultural Studies: The Greatness of Africa
Explore the fascinating civilizations that contributed to Africa's historical greatness. This program is a thorough overview of ancient African civilization from the world's oldest monarchy in Qustul to the incredible civilization of Egypt. Many classes only marginally cover African history. Help correct this oversight with this important video.

Power-Glide: Junior Latin Vol. 1
The most easy to use, comprehensive course available
The Power-Glide Latin Junior Course was designed for children Pre K - 6th grade. Course activities are designed specifically with these learners in mind and include matching games, story telling, speaking, drawing, creative thinking, acting, and guessing--all things which children do for fun.